In this day and age, it's hard to find a company that puts your interests first.
Many businesses become distracted by profits, and customers are the last thing on their minds. At Central Electric Cooperative (CEC), it's just the opposite.
We are a not-for-profit electric cooperative, which means we are actually owned by our customers (known as "members"). 
CEC was founded on July 12, 1937 on the belief that by working together, we could improve the quality of life for residents of Western Pennsylvania through the power of electricity. That idea hasn't changed. 
Today, the meters we serve has grown to more than 25,000, but our commitment to the members we serve, and our communities, remains the same. As we look to the future, we rely on our Purpose, Mission and Vision to keep us on track.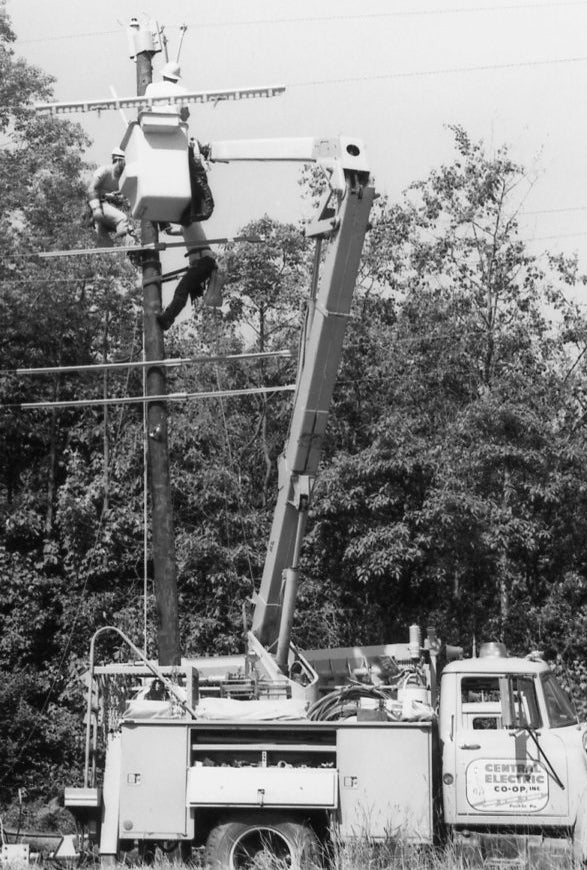 As a not-for-profit, member-owned electric cooperative, CEC is dedicated to providing members the best service at the lowest possible price. We strive to be a good corporate citizen and neighbor as well as a recognized leader in the utility industry. 
Cooperatives around the world operate according to a core set of principles that make electric cooperatives different from other electric utilities. These principles were first established in 1844 and are the basis on which co-ops around the world operate today.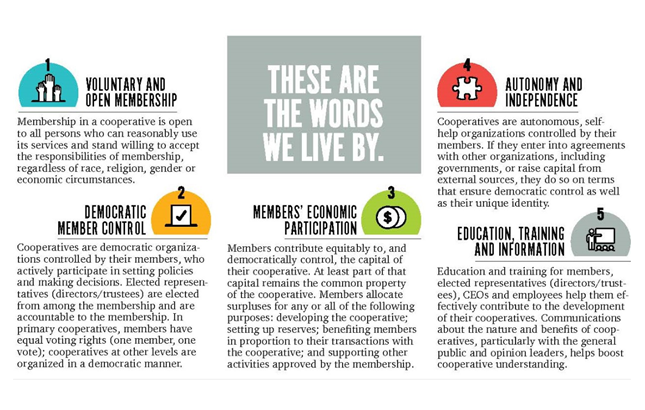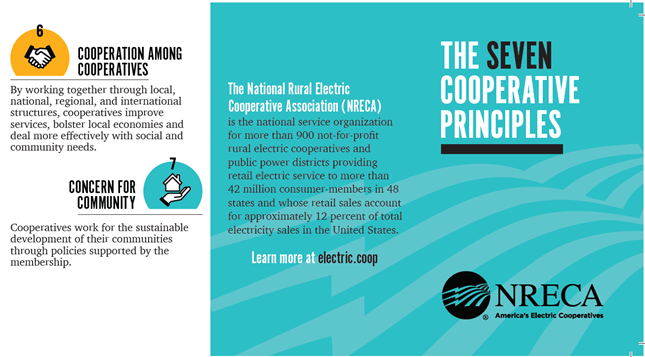 Over 25,000 members in Allegheny, Armstrong, Butler, Clarion, Forest, Mercer and Venango counties. 
Over 3,200 miles of line. 
Answers approximately 800 calls a week. 
Processes an average of 6,000 payments a week. 
As a not-for-profit company, CEC provides service at cost. Its margins (referred to as Capital Credits) are refunded to its members. 
Annual Revenues were $44.1 million in 2022. Total Assets: $123.3 million as of Dec. 31, 2022. Annual Energy Sales were 310.7 million kWh in 2022.
CEC employs about 70 professionals in a variety of jobs. Their average length of service is about 16 years. 
The cooperative's power supply is provided by Allegheny Electric Cooperative (Allegheny), owned by CEC and 13 other electric cooperatives. Allegheny has a diversified power supply portfolio with significant investments in nuclear and hydropower resources and minimal reliance on carbon-based fuels. About 65 percent of Allegheny's energy supply comes from these clean, stable and relatively low-cost resources. Allegheny owns 10 percent of the Susquehanna Steam Electric Station, a 2,600-megawatt, two-unit nuclear power plant located in Luzerne County. Allegheny also operates the Raystown Hydroelectric Project/William F. Matson Generating Station, a two-unit, 21-megawatt, run-of-river hydropower facility located at Raystown Lake and Dam in Huntingdon County.
​Purpose: to enhance the quality of life for our members and consumers by providing energy, products, and services, which fulfill needs and create value. 
 
Mission: Central Electric Cooperative safely provides reliable and competitively priced electricity to our consumer-members and was established by and is committed to the communities we serve. 
 
Vision: As the cooperative looks toward the future, we will focus on improvement in all areas with emphasis on the following: SAFETY – Promote and support safety throughout the organization and the community, RELIABILITY – High reliability with continued utilization of technology, COSTS – Provide value at a competitive price with a focus on efficient operations, SERVICE – Professional and personal with continued utilization of technology, CULTURE – Safety and service oriented, with a belief in and advocacy of the Cooperative business model.
CEC is committed to acting with: honesty and integrity; commitment and initiative; accountability and dedication; and professionalism and reliability.