Residential members can get a new water heater installed for only $500! 
CEC's Water Heater Program offers complete peace of mind for your hot water needs! Why go through all the hassles of installing a water heater when CEC can do it for you!
CEC offers high-quality, professionally installed 50-gallon water heaters to members for $650, with a $150 instant rebate. Program includes a tank that is superior to retail offerings, professional installation, and disposal of your old tank.  
CEC offers electric water heaters to residential members in support of our Load Management Program. The program helps CEC to avoid purchasing power when it is most expensive, thus stabilizing costs for all members. When the tanks are installed, the professional installer will also mount a device capable of disconnecting power to the water heater during peak demand periods.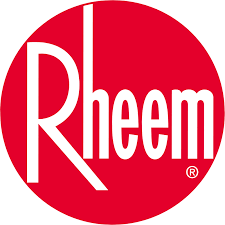 The Rheem Professional Classic 50-gallon electric water heater is installed for CEC members by our professional contractor, Dr. Waterheater, Inc..
Rheem's professional quality, isolated tank design reduces conductive heat loss. Its EverKleen™ self-cleaning device fights harmful sediment build-up with a high-velocity, spiraling water stream to help operating efficiency.
Members must participate in CEC's Load Management Program for this offer.
Call us today at 800-521-0570 to order or for more information!
Our Member Services Department will ask you questions to make sure the tank will work in your home and will initiate installation. 
Rheem Professional Classic 50-gallon Electric (Model PROE50 T2 RH95)
 Uniform Energy Factor (UEF): 93 Percent
 Six-year Limited Tank and Parts Warranty
 One-year Labor Warranty 
 59.5 inches tall x 20.38 inches wide
Learn more about the tank here. 
Member purchases tank with standard installation*.
Must accept installation by our contractor, Dr. Waterheater, Inc.
Any work or material outside of standard installation is strictly between the member and Dr. Waterheater, Inc.
Only residential-rate members are eligible due to the nature of the program. Mobile homes need to be on a fixed foundation with space for a 50 gallon tank to participate. 
Must agree to join Load Management Program for a minimum of five years.
Members currently receiving a $2.50 monthly load management credit will cease receiving it upon water heater installation.
Delivery and installation of an electric water heater.
Hot and cold water copper fittings and no more than five feet total of water line for both connections from the tank to existing residential plumbing lines.
Shut-off valve on inlet water line.
Three-quarters inch approved plastic relief line to within six inches of finished floor.
Electrical connection to the water heater.
Installation of load management device.
Removal and disposal of old water heater.
CEC installs a Demand Response Unit (DRU) on all tanks for participation in the Load Management Program. 
The DRU interrupts element operation during high energy demand periods. 
Participants can expect high demand periods when there are very hot or cold outdoor temperatures.
CEC does not conduct the program on weekends or major holidays. 
Professional quality tank and efficient construction design keeps water hot for hours. 
Load Management helps stabilize future power costs for all members. 
Click here to learn more about the Load Management Program.