At Central Electric Cooperative, we are lighting your way to affordable and durable exterior security lighting. CEC offers a variety of area lighting options to enhance your home or business. We install and maintain three different lighting options to provide you worry-free outdoor lighting for a low monthly fee. Please contact our office for more information.
CECs Area Lighting Program provides:
Affordable, low monthly payments that include installation, maintenance and energy costs.
A more secure, comfortable environment.
An automatic system that turns itself on automatically at dusk and off at dawn.
LED 100 Watt Equivalent Yard Light
Best for lighting around residential homes, driveways. 
LED 400 Watt Equivalent Area Flood Light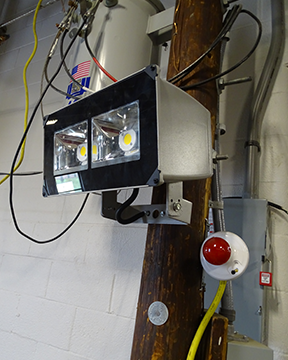 Best for lighting around commercial areas, parking lots.
Cobra Head Large Street Light
Cobra Head Large Street Light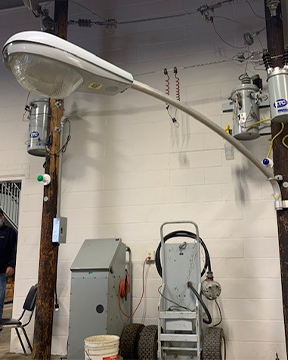 Traditional street light.
1. The term of service shall be for a minimum of one year, and thereafter until termination is requested by the member.
2. The Cooperative will, at its own cost, install, operate, and maintain its standard lighting fixture, which shall burn automatically from dusk to dawn. The Cooperative will replace burned-out lamps and otherwise maintain the fixture during regular working hours as soon as practicable after notification by the member. All facilities shall be owned by the Cooperative.
3. The pole to which the light fixture is attached may be a pole owned by the Cooperative, or provided by the member and approved by the Cooperative. If a new pole is required, member will be required to pay for pole. 
4. Location of the light shall be mutually agreeable to the member and the Cooperative. The light shall be installed within a distance of one span from existing unmetered 120-volt service. The member shall pay the Cooperative actual costs of additional facilities required for service in excess of this distance.
5. After the fixture is installed, it will be relocated at the member's request, only upon payment in advance of the costs involved.