Here at Central Electric Cooperative (CEC), we are dedicated to serving all of our members' needs – including our commercial and non-residential accounts.
I am Chris Panian, your commercial accounts manager, and I am here to help. 
With nearly 30 years of experience in the electric utility business and nearly 21 years here at CEC, I am available to assist with:
Applying for and receiving new service from CEC. 
Assisting with service upgrades.
Advising on lighting and other technologies.
Reviewing your billing and conducting energy audits.
Renewable resources application.
Finding a site in the area for your business and putting you in touch with outside resources.
I will do my best to not only assist you with the above, but with any issue at CEC. Please do not hesitate to get in touch.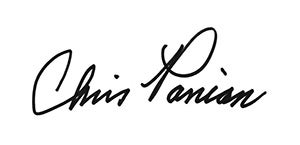 Chris Panian
Commercial Accounts Manager
Central Electric Cooperative
Office: 800-521-0570 x2134
Cell: 814-229-6717
cpanian@central.coop